Products Catalogue
HOT SALE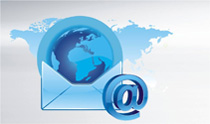 Email: carla@hnyearmega.com

Tel: +86 15093305912

Skype: zzhrsdcarlar

WhatsApp & WeChat: +86 15093305912
Feed Pellet Machine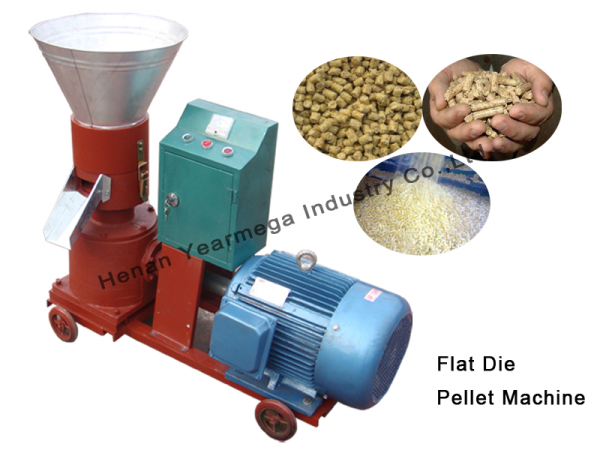 Electric Flat Die Pellet Mill
Material : Corn, maize, wheat bran, rice, beans, etc.
Capacity : 50 -1000 kg/h
Power : 2.2-30 kw
Gurantee : 1 year
Applicatio : For chicken, cattle, rabbit, sheep, pig pellet production
SEND INQUIRY
Description
Electric Flat Die Pellet Mill Introduction

Flat die pellet mill belongs to a kind of small pellet mill, which is widely used by people who raise chicken, cattle, rabbit, sheep, pig, etc. The reason why they make feed pellets is that well-balanced pellets is helpful for the better growth of livestock, poultry and other animals. Powered by electric engine or diesel engine, Yearmega feed pellet machine is more energy-saving and ECO-friendly.
Advantages of Animal Feed pellet Mill

1. Low energy consumption and easy operation.
2. Electric or diesel engine is for you to choose according to your local condition.
3. Feed pellets sizes can be Φ2.5mm, Φ3mm, Φ4mm, Φ6mm and Φ8mm.
4. The pellets are right for cattle, pig, sheep, dog, cat, chicken,fish,and other animals.
5. It also can make bedding pellets from cardboard for animal stalls, especially horse stables.

Raw Material of Animal Feed Pellet Production

The pellet mill can process various raw materials like corn, maize, wheat bran, rice, beans, etc.
into feed pelletswith rich nutrition and high digestibility.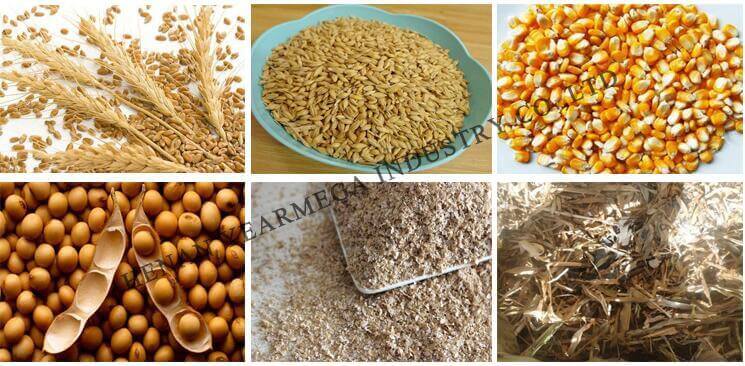 Working Principle of Flat Die Pellet Mill

There are two different working ways of flat die pellet mills: The first one is of fixed die mould with a set of rotating rollers, our flat die wood pellet mill is of this design; the other is of fixed rollers with a moving die mould, our flat die feed pellet mill is of this design. Adopting vertical principle, raw material drops down into the working chamber and will naturally be compressed into pellet through the die holes between rollers and the die.
Main Parameters of Feed Mill for Sale
Model

Power
(kw)
Capacity
(kg/h)
Diameter
of die
(mm)
Dimension
(cm)
Weight
(kg)

KL-120

2.2/3

50-100

120

75*32*61

100

KL-150

4

90-120

150

75*35*65

100

KL-200

7.5

200-300

200

100*43*95

115

KL-230

11

300-400

230

114*47*97

320

KL-260

15

400-600

260

112*52*107

360

KL-300

22

600-700

300

127*52*107

450

KL-400

30

800-1000

400

152*60*115

660



Cattle Feed and Poultry Feed Pellet Machine Testing Video
Leave a message: Please fill in your information and we will contact you soon.