Products Catalogue
HOT SALE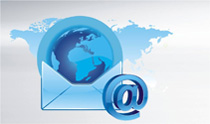 Email: carla@hnyearmega.com

Tel: +86 15093305912

Skype: zzhrsdcarlar

WhatsApp & WeChat: +86 15093305912
Fish Feed Extruder/Pet Food Extruder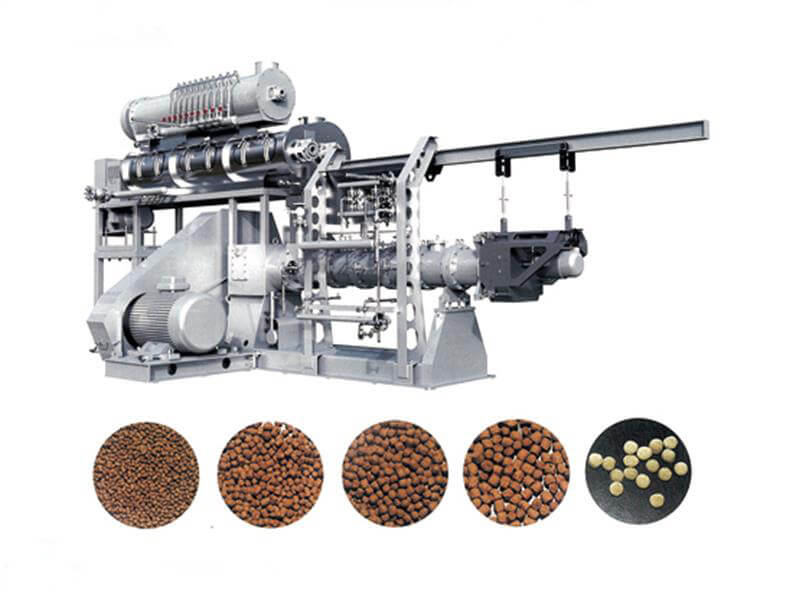 High Efficient Single Screw Extruder
Capacity : 1.2-8 t/h
Power : 90-315 kw
Feature : Wider applicability, better mixing, better ripening and self-cleaning.
Application : For high value added aquatic and pet feed production
SEND INQUIRY
Description
High Efficient Single Screw Extruder Main Feature:

* Stainless steel DDC, unique water vapor co-advanced structure, guarantees full integration of water vapor and material, unique blade arrangement, enhanced material impact effect, and extended conditioning time.

* The Screw is made of special wear-resistant alloy with large L/D ratio assures the smoothly production of all kinds of sinking/floating feed, pet food.

* Convenient die changing mechanism and cutting device can be adjusted online.

* The uniformity of the particles can still be guaranteed for large production. With the steady state shear screw configuration, adopts the non-quick expansion process and the dual-mode turbulence effluent device, optimize the pressure distribution before the die mold and ensure uniform particles.

* The processing scope covers a variety of high, medium and low-grade formulations of floating/sinking feed, pet food, the size range pellet can be 1-15mm.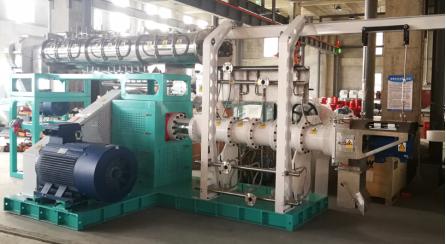 Fish Feed and Pet Food Extruder Technical Parameters
Model

Main power(kw)

Conditioner power(kw)

Diameter of screw(mm)

L/D

floating fish feed(t/h)

Pet Food Capacity(t/h)

Sinking fish feed(t/h)

SJPS135

90/110

15

135

13.2:1

1.8~2.2

1.8~2.2

1.2~1.5

SJPS165

160

11+18.5

165

13.2:1

4.5~6

4.5~6

2.2~3.5

SJPS215

250

15+22

215

13.2:1

8~10

8~10

4~6

315

15+30

10~12

10~12

4~8

Note: The above output data is based on the reference value of starch ≥16%, protein ≥30%, oil 4~6%, fiber ≤6%, template hole diameter≥4.0mm in the formula; different raw materials also have influence on production capacity.

Advantages of the Extruder
High Capacity, Wear-resisting parts
Medium and large scale feed factory for high Value Aqua feed and Pet Food
Energy Saving, intelligient machine.
Leave a message: Please fill in your information and we will contact you soon.