Products Catalogue
HOT SALE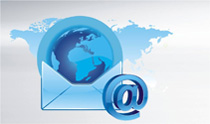 Email: carla@hnyearmega.com

Tel: +86 15093305912

Skype: zzhrsdcarlar

WhatsApp & WeChat: +86 15093305912
Fish Feed Extruder/Pet Food Extruder
Wet Type Floating Fish Feed Pellet Machine
Material : corn flour, soybean oil cake, groundnut oil cake,etc
Capacity : 180-5000 kg/h
Power : 15-132 kw
Gurantee : 1year
Application : for different sizes of floating and sinking fish feed
SEND INQUIRY
Description
Wet Type Fish Feed Extruder Machine Introduction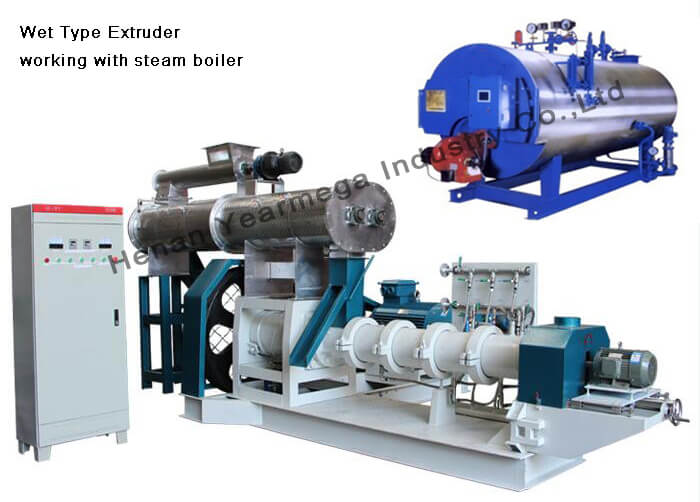 Wet type fish feed extruder works with a boiler which could continuously provide hot steam to the conditioning part of the extruder. It could produce different sizes of feed pellet ranging from 0.9-15 mm for fish, shrimp, lobster, crabs, pets,etc.
With steam conditioning, the machine is of high capacity and top quality, which is an ideal choice for medium or large scale aquaculture farm and fish feed processing factory.
Advantage of Floating Fish Feed Machine

1. High output and low consumption. With conditioner, the flour material could be precooked so that the quality of pellets and working efficiency can been improved greatly.
2. Advanced frequency conversion and speed-adjusting system. With that, you just need to change speed to get different sizes of feed pellet by using same die mould.
3. Four die moulds for meeting divers size needs. They are easy to be taken apart from the fish feed machine and be changed.
4. Conditioner is connected with steam boiler. The raw material can get fully precooked, ensuring smooth and fine fish feed pellet.
5. Stable function. It can work continuously with stable performance.
6.Wide application. It is a best choice for fish, shrimp, crabs,lobster, pets feed pellet production.
Structure of Wet Type Floating Fish Feed Pellet Machine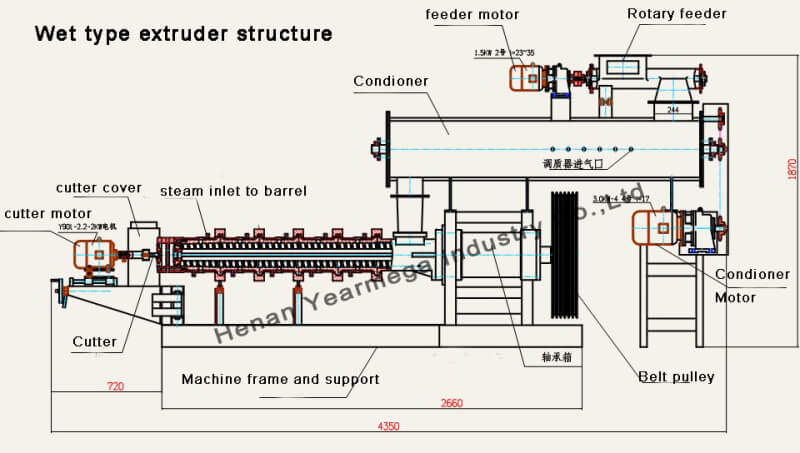 Tips: This structure drawing is for model DSP135.
Common Raw Material for Making Nutritional Fish Feed Pellet
Wide Raw Material Scope: corn flour, soybean oil cake, groundnut oil cake, wheat bran flour, fish
meal, meat and bone meal, cassava starch, wheat chaff, etc.



Applicable Range of the Wet Type Fish Feed Machine
1. Floating and sinking fish feed in different sizes, 0.9-15mm aquatic feed.
2. Pet food with different shapes and sizes: dog food, cat food, bird food etc.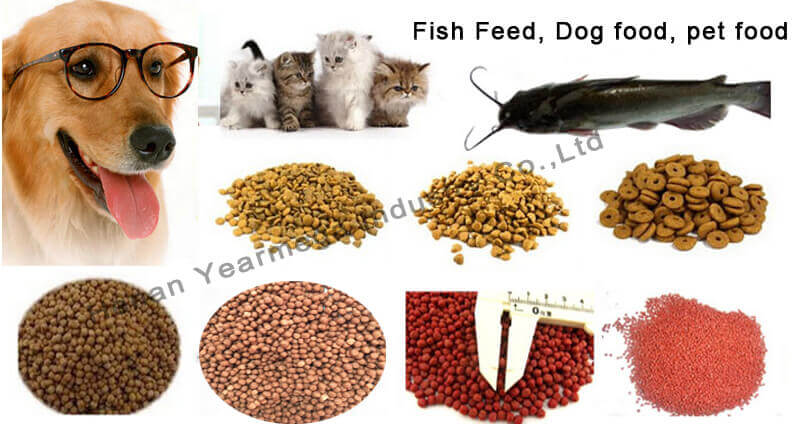 The Difference Between Dry Type and Wet Type Fish Feed Extruder
1. Working process: Dry type extruder will process flour material directly and produce feed pellets. While for wet type extruder, before extruding pellets, the flour material will be precooked by the conditioner firstly and then go into extruding barrel, the next process is same as dry type process.
2. Structure: Both wet type and dry type fish feed extruder are composed of feeding system, extruding system, cutting system, controlling system. The difference is that wet type is equipped with steam conditioner while dry type doesn't have.
3. Working performance: With same size of screws and sleeves and same engine power, wet type working efficiency is higher than dry type. And the final feed pellets is more smooth produced by wet type. With same capacity, wet type extruder is energy-saving.
4. Operation: Wet type fish feed machine should work with steam boiler, so the user need to prepare a boiler and have a skillful operator to run the boiler while dry type extruder only need one person to run the extruder. Dry type machine is more suitable for smaller capacity production and smaller factory.
Main Parameters of Wet Type Fish Feed Extruder Machine
Model
Capacity
(kg/h)
Power
(kw)
Feeder power
(kw)
Cuter power
(kw)
Conditioner
power
(kw)
Diameter
of screw
(mm)
DSP60

180-200

15

0.4

0.4

0.37

60

DSP70

300-350

18.5

0.75

0.4

1.1-1.5

70

DSP80

400-450

22

0.75

1.5

1.5-2.2

80

DSP90

500-550

37

1.1

2.2

2.2-3.0

90

DSP120

700-800

55

1.1

2.2

2.2-3.0

120

DSP135

1000-1200

75

1.5

2.2

3.0-4.0

135

DSP160

1800-2000

90

2.2

3.0

4.0

155

DSP200

3000-5000

132

2.2

4.0

5.5

195
Leave a message: Please fill in your information and we will contact you soon.