Products Catalogue
HOT SALE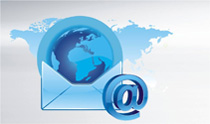 Email: carla@hnyearmega.com

Tel: +86 15093305912

Skype: zzhrsdcarlar

WhatsApp & WeChat: +86 15093305912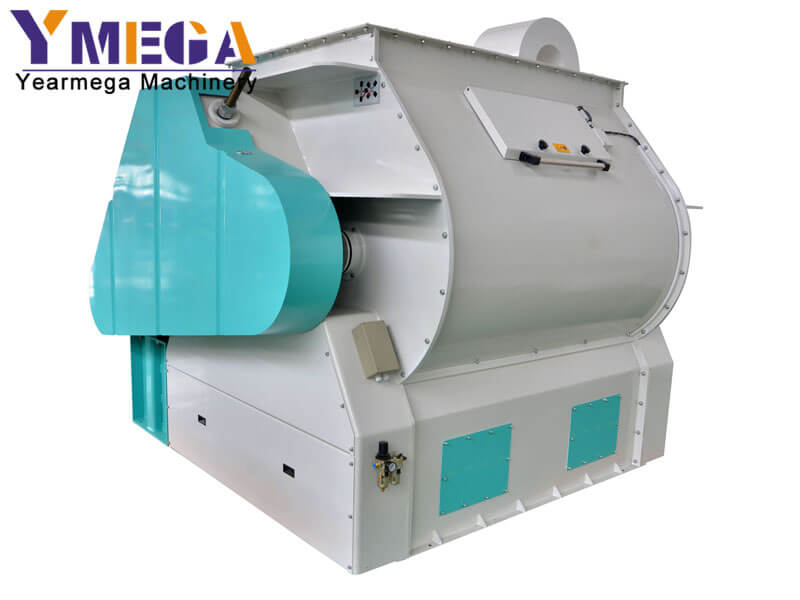 Double Shaft Paddle Mixer
Material : Powder, particles, slice and bulk material
Mixing time : 30-120 seconds
Power : 5.5-45 kw
Capacity : 250-3000 kg/batch
Application : For homogeneous mixture of wet and dry ingredients in feed, food, chemical and fertilizer industries.
SEND INQUIRY
Description
Double Shaft Paddle Mixer
When it comes to mix bulk materials, few industrial mixers can stand up to YMG double shaft paddle mixer because of high cost-effectiveness. The reason why our paddle mixer is so popular is because of its ability to create a homogenous mixture from both wet and dry ingredients, offering a versatile solution capable of processing various raw materials including powder, particles, slice and bulk material in feed, food, chemical and fertilizer industries.

Feed Mixer Features
▪Intimate mixing of C.V. <5%
▪ Short mixing time of about 30-120 seconds
▪ Minimum filling degree will be 25% of the normal content
▪ Adopt bottom-type electric or pneumatic discharging system ensuring fast discharging and less residue
▪ Eco-friendly design, no dust.
▪ Can be equipped with compressed air cleaning system and special atomized spraying system according to your need.
▪Multiple body material can be chosen including carbon steel, stainless steel and composite materials.

How Our Twin Shaft Mixer Works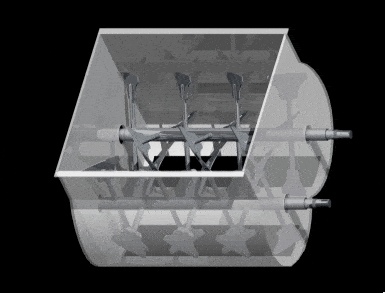 Double shaft paddle mixer falls short in situations where large-capacity even distribution of ingredients is required, particularly when it comes to the addition of liquids. Here is how it works:

Two shafts, affixed with pitched paddles, span the length of a U-shaped trough, and move in a counter-rotating motion at a constant speed. This counter-rotating motion "lifts" material up through the center, and then back down the sides, creating a kneading and folding over motion, conducive to thorough mixing. When binders, or liquid additives are required, a spray system is mounted to the interior of the mixer.

Twin Paddle Mixer Specification
Model

Effective
Volume
(m³)
Each Batch
Loading
(kg)
Each Batch
Mixing Time
(s)
Uniformity
(C.V. <)
Power
(kw)

SSHJ 0.5

0.5

250

30-120

5

5.5

SSHJ 1

1

500

30-120

5

11

SSHJ 2

2

1000

30-120

5

18.5

SSHJ 4

4

2000

30-120

5

30

SSHJ6

6

3000

30-120

5

45
Leave a message: Please fill in your information and we will contact you soon.