Products Catalogue
HOT SALE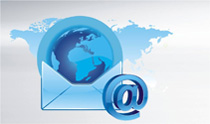 Email: carla@hnyearmega.com

Tel: +86 15093305912

Skype: zzhrsdcarlar

WhatsApp & WeChat: +86 15093305912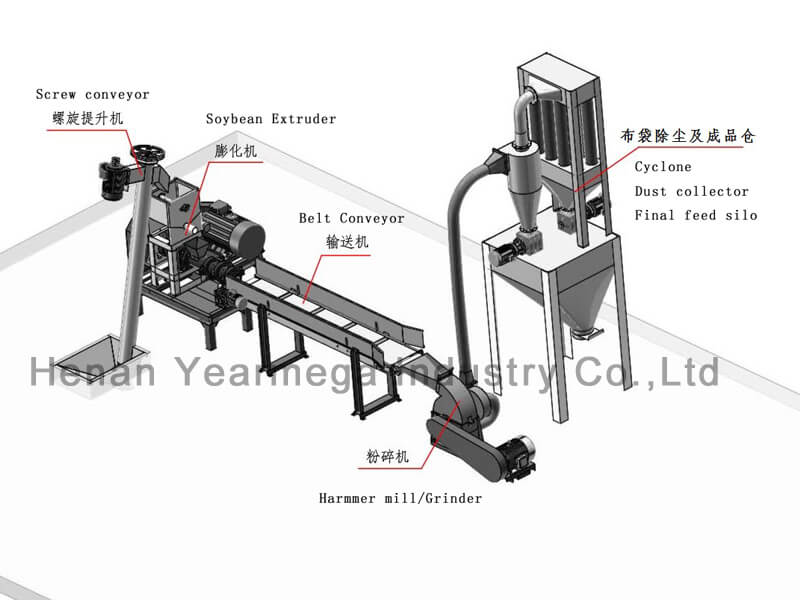 Soybean meal production line
Material : Corn,Soybean,etc.
Capacity : 0.1-2.0 t/h
Power : 15-132 kw
Guarantee : 1 year
Application : For animal feed production
SEND INQUIRY
Description
Soybean Meal Production Line
Soybean is one of the most nutritious foods, providing rich protein and amino acids, but they can't be directly absorbed by livestock, poultry, pets or aqua species. It is same to corn. Soybean/corn extruder can improve significantly food quality of feeds: digestibility of feeds can reach 95%.
1. Full Fat Soybean Extruder
Yearmega dry extruder and wet soybean extruder is a highly cost-effective commercial model for producing feed ingredients with a low and medium volume output, accomplishing numerous processes In one chamber, which include cooking, expanding, sterilizing, stabilizing, dehydrating, etc.
From this process we get extrued soybean grains.

2. Cooler/Cooling Machine
During extruding process, the temperature in the extruding cyclinder will be more than 120 degree, the output from extruder is hot, not suitable to be packed directly, and not good for storage. So here the cooler will be necessary and important in this plant.
We have special designed cooler for big capacity, and if small capacity we also have cost-effective type belt conveyor equipped with air fans to cool the extruded soybean, and achieve good cooling performance.

3. Crusher/Hammer Mill
After extruding and cooling process, we will use hammer mill to crush grains into flour/powder, the final granules size can be customized by changing screen mesh.

4. Automatic bag packaging machine
Finally, the output soybean meal will be packed in bags 5-50kg, which can be adjusted on the packaging machine. It includes weigher, belt conveyor, sewing machine/sealer, control panel is touch screen type with high quality, high sensitivity, and with English system on the control panel.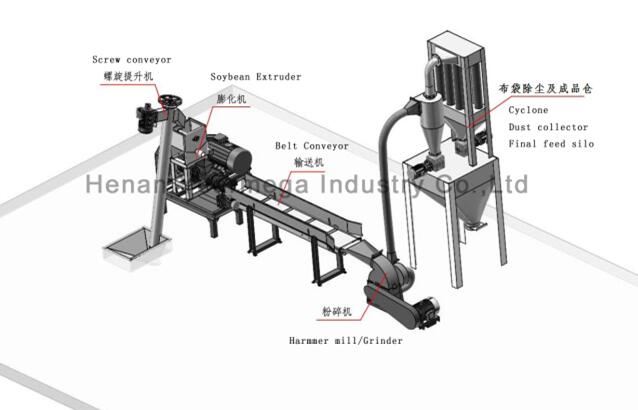 Technic Flow Chart of Small Soybean Meal Production Line

Leave a message: Please fill in your information and we will contact you soon.