Products Catalogue
HOT SALE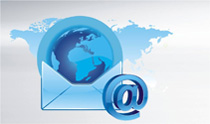 Email: carla@hnyearmega.com

Tel: +86 15093305912

Skype: zzhrsdcarlar

WhatsApp & WeChat: +86 15093305912
FAQ
How to increase the output of the wood pellet machine?
Biomass wood pellet market is very hot nowadays, more and more investors have chosen this industry, but how to increase the output of
wood pellet machine
? Only when the output is increased, there will be a better return. There are some tips for you.
First of all, to improve production, we should check if the equipment is good. A quality machine can make sure the normal use and will not affect the output of wood pellet machine, so the selection of equipment is very important. Yearmega company always focus on the quality of the machine, ensuring every machine works well before leaving factory.
Secondly, we must strictly follow the standards for the whole process, from the choosing of raw materials to crushing process, and then to drying and being granulated. For example, if crushing process has problem, the pellets will be relatively rough; if humidity is over the normal range, granulation will be failed or difficult to pelletize, which would effect the production capacity.
Finally, carry out regular maintenance. With scheduled maintenance and no mistake in the process of production, we will be able to finish the production very well. The above is our suggestions and methods.