Products Catalogue
HOT SALE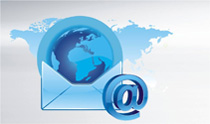 Email: carla@hnyearmega.com

Tel: +86 15093305912

Skype: zzhrsdcarlar

WhatsApp & WeChat: +86 15093305912
FAQ
Tips for the Use of Animal Feed Pellet Machine
Nowadays, the use of
feed pellet machine
is becoming more and more popular in poultry and livestock breeding field. Considering energy saving and environment protection, feed pellet is the best choice. And most raw material of pellet feed is grains like corn, wheat and the crushed agricultural waste such as corn straw, wheat bran, sawdust, peanut straw, grass,and so on, which is easy to get. For some problems in feed pellet production, there are some using tips from us according to years of feed pellet production experience and information according to many customers feedback.
First, convert the past feeding methods into balance feeding. The benefit is that it can make the granulation process more smooth and maintain the machine operate in higher speed.
Second, choose appropriate template aperture. If too small, it will influence the output or even not discharge. So do carefully inquire the salesperson on the matched size of the template aperture when buying feed pellet machine to avoid the unnecessary trouble.
Third, inject butter regularly and add lubricant. It can enhance the service efficiency greatly.