Products Catalogue
HOT SALE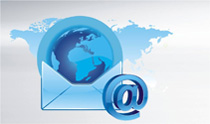 Email: carla@hnyearmega.com

Tel: +86 15093305912

Skype: zzhrsdcarlar

WhatsApp & WeChat: +86 15093305912
FAQ
How to Choose Ring Die Pellet Machine and Flat Die Pellet Machine
Pellet machine are classified into
ring die pellet machine
and flat die pellet machine. When coming to the practical usage, many people may be curious about which kind of pellet machine is better for us? Here we explain the difference between the two kinds of pellet machines.
Both of ring die pellet machine and flat die pellet machine can processes different kinds of materials such as corn meal, grass, agricultural waste, wood sawdust, soybean straw, groundnut straw, sugarcane, coconut shell, etc to produce pellets like wood pellets, feed pellets. It is really hard to tell which type of pellet machine is better. Next we will focus on their repair aspect related to economical benefits.
Flat die pellet mills
are designed with simple structure and are easy to maintain and clean. That is because they are vertical design and they offer an easy access to the pelletizing chamber to do the cleaning. Compared with other pellet machines, this can save you much time and trouble. However, flat die pellet machine do have some demerits. During the working process, uneven roller and die wearing can be caused frequently. When this situation occurs, it needs repairing and costs money. On the contrary, ring die pellet machine will seldom have this problem. Ring die pellet mills also have its own weakness. The adjustment of rollers requires high skilled people to maintain, thus high cost is inevitable.
Ring die pellet mills are more suitable in large industries while flat die pellet mills are quite popular for small business and home use. No matter which kind of machine you are gong to choose, you can take all the factors into consideration to find the proper machine which best fits your requirements.
According to raw materials, ring die pellet machine and flat die pellet machine both can be used to make feed pellets, wood pellets, straw pellets and other kinds of biomass pellets. According to the size, they both can also be divided into large or small pellet plants, but the capacity of flat die pellet machine is relatively smaller than ring die pellet machine.
Henan Yearmega Industry Co.,Ltd is professional manufacturer of pellet machine and pellet production line for both animal feed production and biomass pellet production. Welcome to send inquiry to us and find the right machine for your business.