Products Catalogue
HOT SALE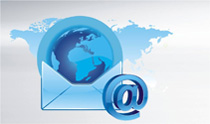 Email: carla@hnyearmega.com

Tel: +86 15093305912

Skype: zzhrsdcarlar

WhatsApp & WeChat: +86 15093305912
NEWS
How to Choose Floating Fish Feed Machine and Its Auxiliary Equipment?
With the rapid development of aquaculture, its economic benefit has become considerable, therefore, various aquatic feeds, in particular floating fish feed pellet, rise in response to this trend. Because aquatic animals like fish and shrimp have small intestines and stomach with bad digest and absorption ability, the manufacturing process of aquaculture feed has much higher requirement than that of livestock feed, which means it's very important to choose suitable fish feed machine to produce aqua feed.

Before choosing fish feed production machine, it's very necessary to learn about the features of aquatic feed: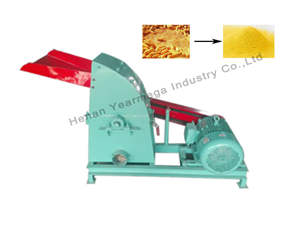 1. Small particle size. Due to short intestines and stomach and other physiological properties of aquatic animal, in order to accelerate digest and absorption, the fineness of pulverization of aquatic feed should be smaller than poultry feed. For example, when producing fish feed or prawn feed, the raw material flour size should reach 60-120 meshes which could make sure to make good quality of fish feed pellets.
With this reason, the hammer mill/grinding machine would be very important to make sure producing very fine flour material.

Recommend: Yearmega grinding machine. It has two kinds: small grinder machine and fine grinding machine. The final fineness is respectively 60-80 mesh and 80-200 mesh.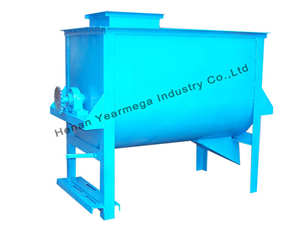 2. High protein content and low carbohydrate. The protein content of livestock feed is often less than 20%, while that of aquaculture feed is always 30%-40 or more, especially for the small fish feed which is growing very fast, and some aqua feed protein content is up to 65%-70%.

With this, we should choose good feed formula, and using flour mixer machine to mix different materials together. It is one of the key equipment, of which the performance directly affects the production efficiency and product quality of feed plants.

Recommend: Economic Fish Feed Mixer Machine. It is widely used in the evenly mixing of fish feed raw material to ensure quality pellet making.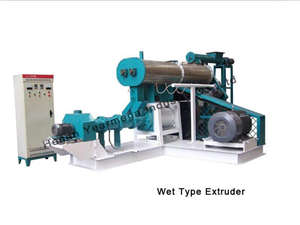 3. Pellet feed structure is compact, with higher cohesiveness and water resistance. For instance, aqua feed requires the water stability of pellet up to 2-10 hours or more.
Since fish feed production requires higher degree of gelatinization and water stability, the selection of fish feed extruder is very important. Through prolonging materials tempering time and starch gelatinization under high temperature can strengthen adhesive property of feed pellets, kill Salmonella and other various harmful bacteria, which not only promotes the water stability of fish feed but also improves the palatability and digestibility of feed.

Recommend: floating fish feed machine. It has two kinds: wet type and dry type. As for which one to choose, it is according to your need and your requirements.