Products Catalogue
HOT SALE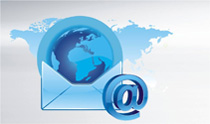 Email: carla@hnyearmega.com

Tel: +86 15093305912

Skype: zzhrsdcarlar

WhatsApp & WeChat: +86 15093305912
Animal Feed Production Line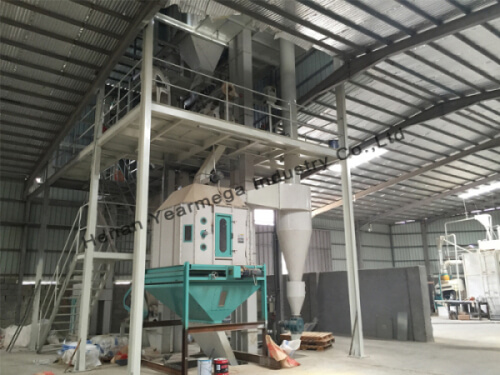 Animal Feed Production Line
Material : Barley, maize, soybean meal, etc.
Machines : Hammer mill, mixer, feed pellet machine, cooler, pellet packaging machine
Capacity : 1- 20 t/h
Gurantee : 1 year
Application : For chickens, ducks, cattle and other animal feed processing and production
SEND INQUIRY
Description
Poultry Feed Plant Introduction
Yearmega poultry feed plant is high cost-effective automatic production line for large-scale pellet production. It can process various raw materials and is used to make animal feed for rabbits, ducks, cattle, chickens, sheep, pigs, etc. The whole production line consists of hammer mill, mixer, pellet machine, cooler, crumbler, classifying screen, pellet making machine. We also can customize the whole production line according to your requirements and raw materials.
Features of Animal Feed Production Line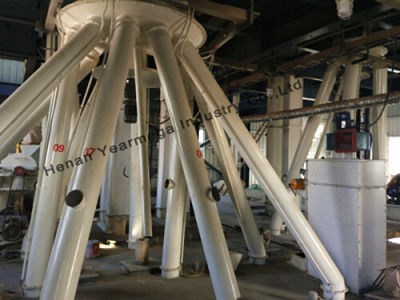 1. Customizable design for the whole plant. For different materials, your specific requirement or you budget, we can add or get rid of some machines.
2. Wide capacity scope. Its capacity ranges from 1 t/h to 20 t/h. If you have larger production need, we also can make it for you.
3. PLC control. All the process above will be controlled and monitored by our advanced computer controlling system.
4. High quality final products. The final pellets is smooth and free of deleterious organisms, improving animal performance.
5. Powerful technology support. Henan Yearmega Industry Co.,Ltd has our own factory to design and manufacture the equipments for the project and we will dispatch engineers to user's local place for installation, debugging trial run and training, making sure the animal feed production line works well.
Working Flow of Poultry Feed Plant Machinery
The complete plant mainly includes the following process: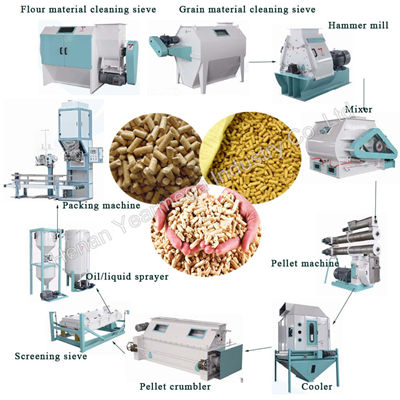 1. Crushing Process-Hammer Mill
All the ingredients needs to be in the form of powder for better pelletizing. Our SDH series of hammer mill has excellent effect for any friable material, fiber, grains, oil cake, etc.
2. Mixing Process-Mixer
Efficient mixing is one of the most important process for animal feed production. It should be well mixed before pelletizing process to get a balanced formulation, thus we could get more smooth and high quality animal feed pellet. We recommend horizon feed mixer for you.
3. Pelletizing Process- Feed Pellet Machine
To ensure the normal operation of feed pellet machine, we specially add magnetic devices to remove impurities like iron. And for different capacity need, we offer flat die and ring die pellet machines for you to choose from.
4. Cooling and Screening Process- Contraflow Cooler and Screening Sieve
The pellets coming from the feed pellet machine may exit at up to 88°C temperature and 17-18% moisture. The temperature of pellets must be quickly reduced to the level of 10-12% or less for proper storage for a long life. Yearmega cooler adopts contraflow cooling principle, pellet cooled fully and equally in the cooling cylinder, and moisture also removed in this process. Screening device ensures the final pellets' consistent quality.
5. Packing Process - Pellet Packing Machine
After cooling and screening process, the pellets will be bagged or stored according to your need and requirement. The packing process is effectively handled by our bag packing machine.

Main Products List of 2-3T Cattle Feed Plant

| | | | |
| --- | --- | --- | --- |
| Machines | Model | Power(KW) | Set |
| Grains Pre-cleaning Sieve | SCQY63 | 0.75 | 1 |
| Flour pre-cleaning sieve | SCQZ60 | 5.5 | 1 |
| Hammer Mill | SDH-ZW40A | 37 | 1 |
| Double Shaft Mixer | SSHJ1 | 11 | 1 |
| Ring Die Feed Pellet Machine | SZLH320 | 37 | 1 |
| Cooler | SSLG15 | 4 | 1 |
| Rotary Classifying Screen | SFJH100 | 2.2 | 1 |
| Automatic pellet packaging machine | DGS-50K | 2.2 | 1 |
Leave a message: Please fill in your information and we will contact you soon.