Products Catalogue
HOT SALE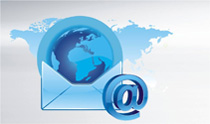 Email: carla@hnyearmega.com

Tel: +86 15093305912

Skype: zzhrsdcarlar

WhatsApp & WeChat: +86 15093305912
Biomass Briquette Machine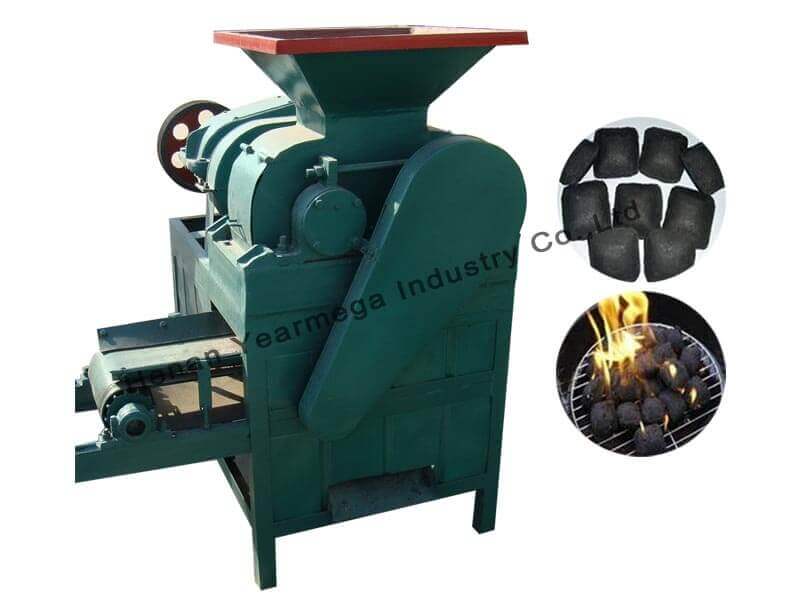 Roller Press/Briquette Making Machine
Material : Charcoal powder, coke powder, iron scale, coal powder,etc
Capacity : 2000 kg/h
Power : 5.5 kw
Guarantee : 1 year
Application : For pressing different materials into balls as fuel
SEND INQUIRY
Description
Roller Press Introduction
Coal briquette press machine can press charcoal powder, coal powder, dry powder, coke powder, carbon powder, iron scale, mineral waste residue, iron powder, various powder material and into different shape and size balls according to the different moulds. It is mainly used for fuel, boiler heating or for cooking and BBQ. The shapes can be in different forms of oval, egg, pillow, square ,etc. This machine is widely used in charcoal, coal industry and metallurgy industry.

Roller Press Machine Characteristics
●High output, high reliability and low energy consumption
●Relatively high working pressure, low vibration and stable operation
● A variety of sizes and shapes are available
● It has perfect effect for grinding hard and medium hard materials.
● The smart roller bearing lubrication system ensues its excellent performance the whole day.
● Compact steel body and reasonable price makes it and ideal choice for your own use or business.

Raw Materials and Requriements
A wide range of materials: charcoal powder, coke powder, iron scale, coal powder/dust, coal slurry, cooking coal, all kinds of powder metallurgy, carbon products, dusting ash, pond slob, fire coat, aluminum ash powder, lime, silicon carbide, copper powder and so on.
a) Size of materials: less than 1mm, should be controlled between 30-40%; between 1-2mm, should be 30-40%; the max size should be no bigger than 3mm, with 20%.
b) Moisture of material: should be in 8-12%.
c) Not allowed: slad or other massive sundries with high hardness, or the roll and splindle will be damaged.
d) Agglomerant or other additives(e.g. dedulfurizer): should be prepared by users in accordance with coal type and the operating environment.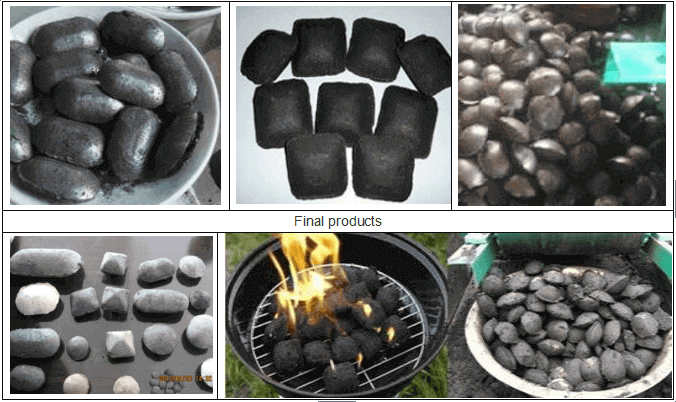 Main Parameters of Briquette Making Machine
Model

Handling Capacity
(kg/h)
Power
(kw)
Gross Weight
(kg)
Dimension
(mm)

YQ-290

2000

5.5

650

1250*1250*1400

YQ-360

3000-4000

7.5

900

1500*1500*1800

YQ-400

4000-5000

11

1500

1500*1500*1800
Briquette Production line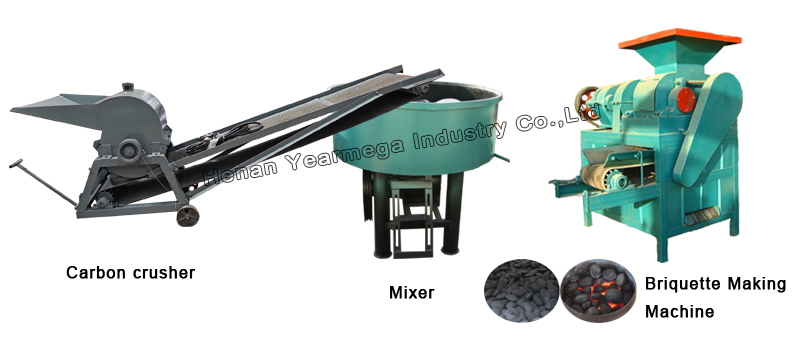 Leave a message: Please fill in your information and we will contact you soon.