Products Catalogue
HOT SALE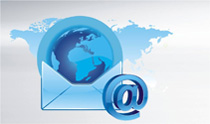 Email: carla@hnyearmega.com

Tel: +86 15093305912

Skype: zzhrsdcarlar

WhatsApp & WeChat: +86 15093305912
Biomass Briquette Machine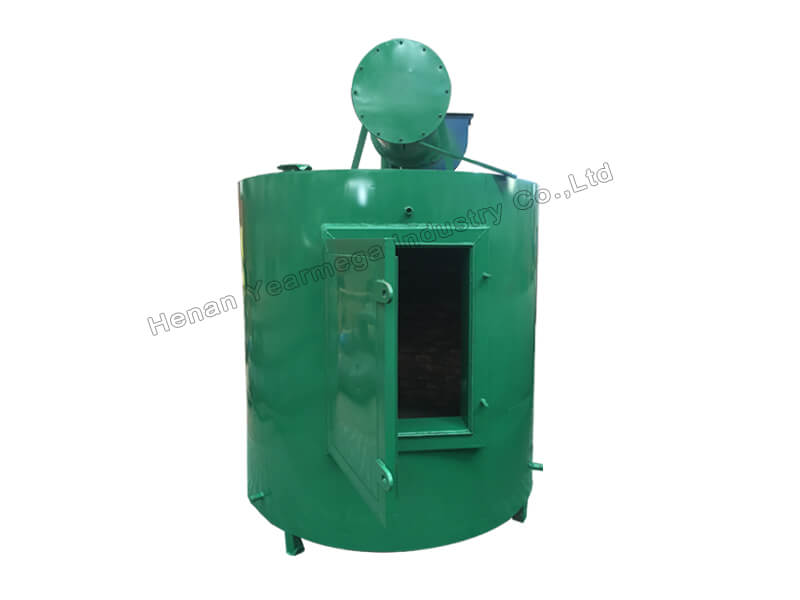 1T/D Charcoal Carbonization Furnace
Material : Carbonaceous wood material and sawdust briquettes
Model : ZR-T1000
Capacity : 1T/D
Power : 3kw
Application : wood material and sawdust sticks carbonization.
SEND INQUIRY
Description
Main Technical
Parameters
of charcoal briquette carbonization furnace machine
| | | | | |
| --- | --- | --- | --- | --- |
| Model | Capacity(T/D) | Packing Size(mm) | Installation height | Weight(kg) |
| ZR-T1000 | 0.8-1 ton/24hours | 2150*2150*1900 | 3 m | 4000 |
Some data you may concern:
Carbonizing time: 6-8 hours
Cooling time: 8-10 hours
Capacity per batch: 800-1000kg per batch
Capacity per day 24 hours: 1ton/day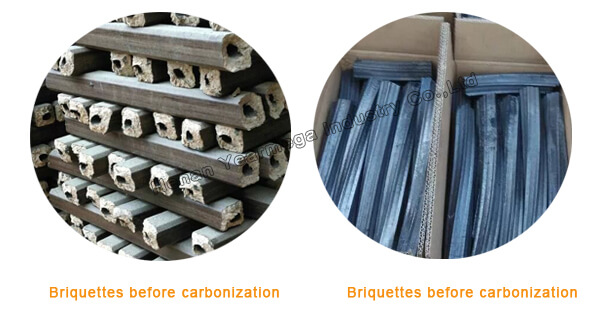 Introduciton of carbonization furnace
Carbonization Stove adopts advanced hot air carbonizing processing technology. Which greatly increased carbonizing ratio (increased from about 88% to 99%) and shortened the carbonizing time (from 24 hours to 6-8 hours), easy operation, higher safety & efficiency, energy saving and environment protection.
This furnace is ideal equipment for sawdust wood briquettes into charcoal briquette. The wood briquette will have anoxic distillation charring in the furnace.
Due to its rational structure, the furnace only needs small heat consumption. It adopts water cooling system, thus can speed up the cooling process, improve the quality of charcoal, and shorten the charring period.
Our latest design adopts filtering system with cooling system, it will filter smoke, really an ideal machine with advantage of energy saving and environmental protection.
Working process of the carbonization furnace
Put the biquette rod made by briquette press machine or raw wood logs into the furnace from the feed inlet, ignite the material from the ignition port, the briqutte rod or wood will be heated under the anoxic condition and generate combustible gas-tar and carbon, Smoke is discharged after cooling and cleaning through the pipeline on the roof - Water Cooling Box - air blower.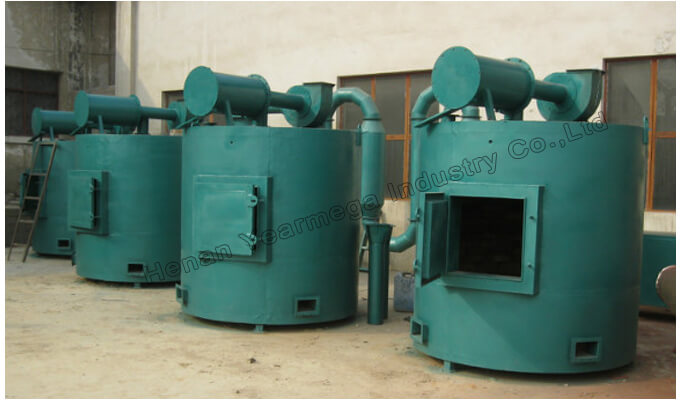 Leave a message: Please fill in your information and we will contact you soon.