Products Catalogue
HOT SALE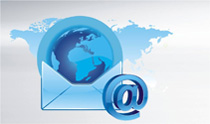 Email: carla@hnyearmega.com

Tel: +86 15093305912

Skype: zzhrsdcarlar

WhatsApp & WeChat: +86 15093305912
Biomass Briquette Machine
New Design Horizontal Charcoal Carbonization Furnace
Material : Wood material and sawdust briquettes, bamboos etc.
Model : WTH4 WTH8 WTH14
Capacity : 1T/batch, 2t/batch, 3t/batch
Application : wood material and sawdust sticks carbonization.
SEND INQUIRY
Description
Main Technical
Parameters
of the horizontal charcoal briquette carbonization furnace machine
| | | | |
| --- | --- | --- | --- |
| Model | WTH4 | WTH8 | WTH14 |
| Output | 1t/batch | 2t/batch | 3t/batch |
| Volume | 4m3 | 8m3 | 14m3 |
| Diameter | 1.3m | 1.5m | 1.9m |
| Weight(ton) | 2.5 | 4.5 | 6 |
| Dimension(m) | 3*1.7*2.1 | 4.5*1.9*2.3 | 5*2.1*2.5 |
Some data you may concern:
Carbonizing time: 6-8 hours
Cooling time: 8-10 hours
Capacity per batch: 1ton per batch, 2ton per batch, 2ton per batch.
Capacity per day 24 hours: 1ton/day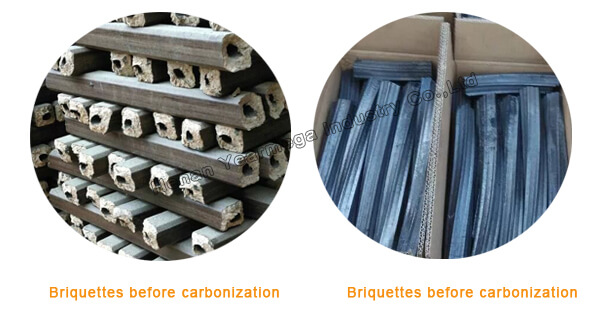 Introduciton of horizontal carbonization furnace
It adopts the advanced carbonized technology heat flow, carbonized rate is increased significantly, The carbonized rate can reach to 99%. And the operation is very convenient, high safety, with high production efficiency. It can purify smoke, with
water filtering system to filter smoke for
good environmental protection performance. Equip with water cooling system to cool faster, and this furnace can
save a lot of energy,
equip with gas recycling device which can collect the extra gas, that can use for itself in carbonizing process, and it can also use for other drying machine or boiler. Truly this furnace equipment is currently the world's most advanced carbonization furnace.
The features of the carbonization furnace
1. This carbonization furnace has a three-layer structure, and in the middle equip with insulation materials, to keep the temperature in the furnace and reduce the carbonizing time.
Good seal, no air go inside, carbonizing rate is much higher than the conventional carbonization furnace.
3. Energy saving carbonization furnace will produce a lot of light yellow combustible gas in the carbonization process. This gas will go into the furnace through pipes and make the combustible gas diversion to the charring furnace combustion zone for the second fire heating. More environmentally friendly and saving fuel.

4. Excess gas of the carbonization process can be used to dry the sawdust in dryer equipment, or to heat the boiler.
5. Equip with water cooling system in the inter layer of the gap, water cooling system can reduce cooling time, more efficient and convenient than natural cooling.
6. It can be equipped with a track and kiln car, more convenient to load and unload, reduce worker labor intensity. It is optional.
7. Equip with temperature control system, We can see clearly and operate the temperature control by the electric cabinet included with the machine.
Leave a message: Please fill in your information and we will contact you soon.